I've put together this time line from info I've collected over the years and quotes copied from Neal Moser, Mal Stich and many other ex employess, including copying information from the old BC Rich website back in the Rico Sr era. I take no responsibility for it's accuracy, but I presume it's all correct (to the best of my knowledge). Remember that assumption is the mother of all failure!
...DEMONX... (aka Allan)
================================================== =====================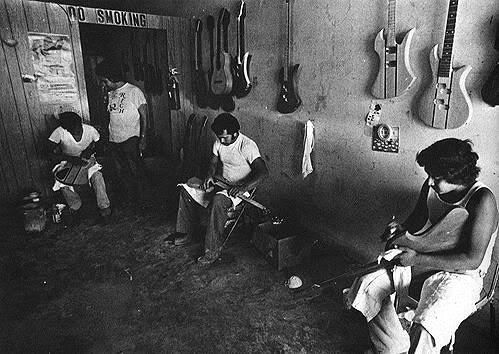 ================================================== =====================
WHO DESIGNED WHAT:
================================================== =====================
Assassin - (1986) -
Beast - (1999) - Brian Hoffman
Bich ? (1977) Neal Moser
Condor - (1986) -
Dagger ? (2005) - Rock Clouser
Eagle ? (1976) - Bernie Rico and Neal Moser with input from Bill Bodine
Exclusive - (1998) -
Fat Bob - (1988) -
Gunslinger ? (1988) - Dan Lawrence and Glen Matezel
Hydra - (?) - Wayne Charvel
Ignitor - (1995)
Innovator Bass - (1987) -
Ironbird ? (1983) - Joey Rico
Mockingbird ? (designed dec 1975) - Johnny Go-Go (prototype late january of 1976)
Outlaw - (1987)
Seagull - (1972) - Bernie Rico and Neal Moser
Seagull II - (1975) - Bernie Rico and Neal Moser
Sr Exclusive - (2000)
Stealth ? (1983) - Rick Derringer
STiii ? (1985) - Dave Williams and Ross Jennings
V - (1995)
Virgin ? Neal Moser (released 1990 as import, 1992 as USA, licenced in 1987, spin of Moser design The Scythe)
Virgo - (2004) -
Warlock ? (1981) - Bernie Rico (Was a Bich Spin off)
Warlock II - (1982)
Wave ? (1981) - Martin Evans
Widow ? (1983) - Blackie Lawless
Zombie - (2005) -
B.C. Rich Script Logo - Mal Stich and Andy Caulfield - based on the Revlon Charlie perfume label
Pointed Headstock ? Joey Rico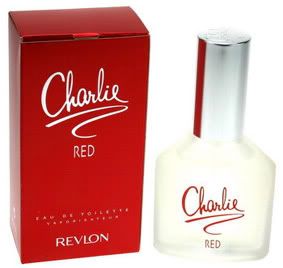 ================================================== =====================
PROTOTYPES
================================================== =====================
First Ever B.C. Rich Bass: (photo by Mal Stich)
First Seagull ever ordered:

B.C. Rico sample (circa 1980): (photo by Mal Stich)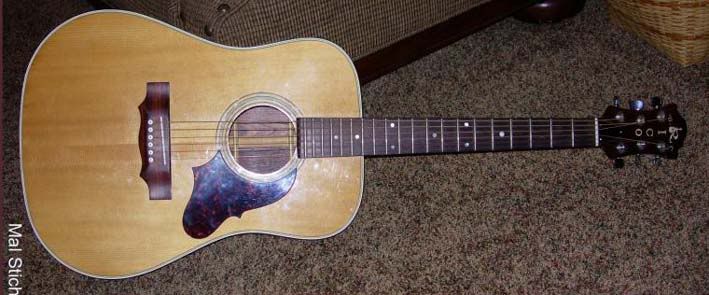 B.C. Rico Prototype (1981): (photo by Mal Stich)
Mockingbird Prototype (aka: Johnny Go-Go Bass):

Bich Prototype: (Photo by Neal Moser)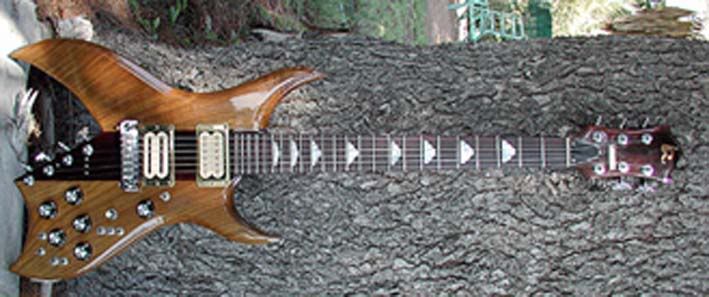 Warlock Prototype: (photo by Mal Stich)

Warlock II Prototype (photo by Hellraiser6502)

Gunslinger Prototype:

Bernie Sr Exclusive #1: (1999 NAMM photo)

First ever 7 string: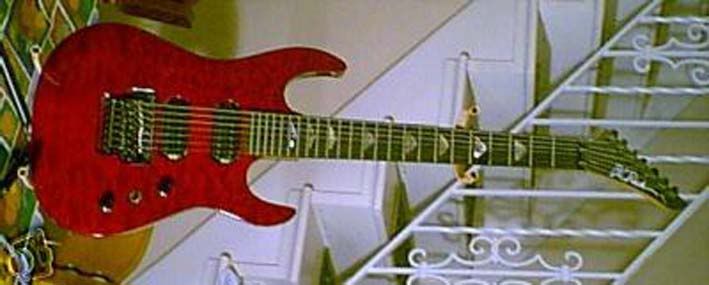 Mason Bernard 0001:

================================================== =============
TIMELINE
================================================== =============
1941
Bernardo Chavez Rico was born in Los Angeles in 1941, actually in East Los Angeles
1953
Bernie Rico had begun working in his father?s shop as early as 1953 or ?54, building ukuleles out of koa.
1955
Bernie built his first real guitar at the age of 14. "My first guitar was so ugly I had to paint it black to hide all the flaws. However, a gloss black nylon string guitar was a rarity and some lady bought it because she liked the colour. We sold it for a whopping $35."
1966
Bernie Rico changed his guitar name to B.C. Rich. When he made approx 300 acoustics?
1968
In 1968 Rico built his first custom electric solid body and used a fender neck.
Bernie claims to have introduced the heelless neck joint in 1968
1969
In 1969 Rico began his first attempts at guitar production with ten Gibson EB-3 bass copies, with arched tops and fancy inlays and ten matching Les Paul guitars. Both models were carved out of one single block of mahogany.
1972
Beginning in 1972, the first B.C. Rich guitar was stamped 'Proto', and subsequent guitars were consecutively numbered beginning 001, 002, 003, etc. These consecutive numbers ran up to between 340 and 360. This system was used for the guitars distributed by L.D. Heater.
Seagulls appeared in 72 in a prototype form
1974
Distribution came back to B.C. Rich in 1974.
Rico called Larry DiMarzio and asked him if he could make four-lead, dual sound humbuckers. ?No problem,? was DiMarzios response, and from 1974 until 1986 (when B.C. Rich began making its own pickups), B.C. Rich guitars featured various DiMarzio pickups.
B.C. Rich stopped being distributed by L.D. Heater in 1974 and began distributing itself.
1974-1975
The B.C. Rich custom shop was located at: Brooklyn Ave. East LA. 75-81 on Valley Blvd., Alhambra
Originally posted by Neal Moser
1975
In around 1975 Rico set about redesigning the Seagull, giving it two cutaways and no point on the upper horn. The first few were called the Bodine Bass and were promoted in ads as late as December of ?76, but the name quickly changed to the Seagull II or the Seagull Jr. In very late 1976 or early ?77, those names disappeared as well in favour of the Eagle. Thus, the Eagle was essentially a redesigned version of the original Seagull.
Introduction of the Mockingbird, designed by Johnny A Go-Go
The Mockingbird was designed by a guy named Johnny A go-go, who worked at Whittier Plaza music. Johnny gave Bernie a drawing of the Mock on a yellow piece of paper and ask if they'd build it. Johnny got the first Mock bass for his design.
Introduction of the Short Horn Mockingbird.
Originally posted by Johnny GoGo
Originally posted by Mal Stich
================================================== =============
How to tell the difference between a El Monte mock, a Longhorn (written as "old style" on invoices) and a Short Horn (written as "new style" on invoices) and a Tijuana Mock (B.C. South) which was later introduced in around 78/79.
To keep it very simple and basic - look at the lower horns. The long horn and short are self explained, The El Monte has a thick horn and the Tijuana Mock has a skinny horn. See pic below.

================================================== =============
1976
The Seagull was discontinued, however custom ordered Seagulls were still made.
Introduction of the Eagle, Designed by Bernie Rico and Neal Moser.
In 1976 a system of serial number coding began using a 5-digit code (XXYYY) with the first 2 digits indicating the year and the last 3 indicating the production number. That would make the first guitar of 1976 to have been numbered 76000, followed by 76001, 76002, 76003, etc. Throughout the '70s, production numbers were low enough that the serial numbers pretty much reflect the year of manufacture.
As early as 1976 or ?77, Rico also began to assemble some American-made economy versions of his guitars. One of these was the Son of a Rich, which was basically a bolt-neck Bich. At least some of these had necks and bodies which were made by Wayne Charvel, who was in the parts business at the time. The Charvel necks would be carved on his machine and sent over the the B.C. Rich factory. The necks would then undergo a final shaping to Rico?s design, and then be fitted to the bodies.
Here is an example of a B.C. Rich logo on a "Charvel" neck.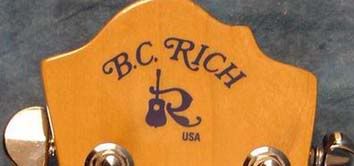 1977
Introduction of the Bich. Designed by Neal Moser.
Originally posted by Neal Moser
1978/1979 ?
Originally posted by Neal Moser
BC South was run by Two brothers, Enrique and George.
Years later the Brothers had a falling out.
Enrique and crew are still located at 15 April Street, Pan-American Colony, Tijuana, Mexico.
Originally posted by Mal Stich
1979
Between 79 and 89 probably 30 to 50% of the BCR's being sold were being built in the BC South shop.
In around 1979, Rico also put out the Nighthawk series, an economy bolt-neck version of the Eagle, and the Phoenix series, an economy bolt-neck Mockingbird.
1979-1981
Wayne Charvel did work with or for BCR when they began making bolt ons of their own. It was late 79-81.
1980-1985
Between 80 and 85 BCR were doing between 80 and 120 HAND MADE guitars per month.
1981
Introduction of the Warlock, designed by Berni Rico. It was a Bich spin off.
It was at this time that the B.C. Rich six-in-line headstock appeared, debuting on the Warlock bass. Prior to 1981, all headstocks were the assymetrical three-and-three design.
By 1981 the numbers were about four years ahead.
Introduction of the Wave, designed by Martin Evans.
B.C. Rich first began importing guitars. Through a friend living in Tokyo, Rico arranged to have some copies of the Eagle made and imported carrying the B.C. Rico brand name. Bernie Rico chose this name so as to distinguish these imports from the guitars being made in the U.S. Rico doesn?t recall exactly who made these guitars, but thinks it may have been the Kasuga factory
B.C. Ricos ran into legal problems right out of the gate. The Rico Reed company sued B.C. Rich over the use of the Rico brand name, and the first shipment of B.C. Rico guitars was impounded by customs awaiting a decision. Since Rico was Bernie?s last name, it was pretty much a foregone conclusion that B.C. Rich would have the right to use the name, which it did. However, in the interim the decision was made to simply use the B.C. Rich name, which would henceforth be applied to all B.C. Rich guitars, regardless of where they were manufactured. (All imports carry an additional modifier such as N.J. Series or Platinum which idicate they are made offshore.)
1981-1989
The B.C. Rich custom shop was located in El Monte. This is in the LA California area.
1982
Introduction of the Warlock II
B.C. Rich continued to make acoustic guitars using highly skilled Mexican craftsmen until 1982, when Rico?s head craftsman died. Rather than replace him, the decision was made to cease acoustic production.
1983
Introduction of the Ironbird, designed by Joey Rico
Introduction of the Stealth, designed by Rick Derringer
Introduction of the Widow, designed by Blackie Warless
Mr. Rico travelled to Japan in late 1983 and toured a number of factories. The result was the launching of the B.C. Rich NJ Series of copies of the American designs. Until 1986, Japanese B.C. Rich NJ Series guitars were built by Masan Tarada and Iida.
1984
Rico also turned to Korea as a source for budget models. In 1984 B.C. Rich announced its U.S. Production Series in an ad showing the Ironbird. These were basically Korean-made guitar kits. Basic components of these bolt-neck guitars were made overseas and shipped to California where fretting, final assembly and finishing took place.
Introduction of the "Condor". The Condor was basically an upscale Eagle with a 1" thick carved flamed maple top and mahogany body (this guitar is offered today as the Eagle Archtop).
Introduction of the "Fat Bob". The Fat Bob reflected Bernie Rico?s love of motorcycles. ?I was riding Harley Davidsons back then. I had three of them, one of which was a model called the Fat Bob. We thought it would be cool to make a guitar that had a body shaped like a Harley Davidson gas tank, and that was the Fat Bob. We even went over to the local Harley dealership and bought some genuine Harley gas tank caps which we put on the guitars,? recalls Rico.
1985
Introduction of the STIII, designed by Dave Williams and Ross Jennings
1986
Introduction of the Assassin
After 1986 the B.C. Rich NJ Series was made by Cort in Korea.
It was in 1986, too, that B.C. Rich began making its own pickups, which it did until 1989.
1987
Introduction of the Outlaw
Introduction of the Innovator Bass
In 1987 Rico entered into a marketing agreement with a company from New Jersey called Class Axe which allowed them to market and distribute the Rave, Platinum and NJ Series guitars.
Originally posted by Randy Waltuch, Owner of class Axe
1988
Introduction of the Gunslinger, designed by Dan Lawrence and Glen Matezel
In 1988 Rico licensed the Rave and Platinum names to Class Act, and they essentially took over importing, marketing and distributing the foreign-made lines.
1989
After BCR moved to Warren New Jersey in 89 the guys in the BC South shop still continued to make hand made guitars. The guy who invested the money to create BC South and made the runs down and back was a guy named Lat Combs. He was a good friend of Bernie?s. Lat had the guys at BC South make guitars with HIS name on them "LPC Guitars", however, no one had a clue who he was and the venture failed.
Bernie Sr. turns control to Class Axe. His custom shop is disbanded. Jose goes home, not long after that he looses his leg in an auto accident and starts collecting disability. Sal gets another job (not building). Tino went to Tom Anderson Guitars and is still there. He is one of the best "finish touch up/rub out" guys in the business. Martin painted for Samick for a while. Johnny (who shaped 90% of the BC Rich necks between 74-89) passed away not too long after.
Enrique and George were not a part of the shop. They were in TJ building at BC South.
Randy Waltuch licensed the name BC Rich in 1989 and had it until 1993. Even though he had the license for using the BCR name to build hand mades, they didn't get it all together to actually BUILD hand mades until 92. Class Axe guitar were produced at Warren New Jersey. they were built at the Class Axe facility. It took Randy Waltuch (owner of Class Axe) over a year to get the hand made line running again and they weren?t bad guitars, again, they were just different. Most of the quality issues were due to the time it took getting the company up to speed. Randy is a good guy and he did his best to make things right, but he personally wasn?t a builder so you can only do so much. It took them over a year to get the hand made line up and running and it virtually killed the BCR market.
Contrary to written accounts, there was no FLOOD and Randy didn't sell nearly as many "left over stock" guitars to Ed as has been reported.
Bernie did send some of the "already made" guitars to Class Axe for Randy to sell. There were NO hand made BCRs built between 89 and 92.
Originally posted by Neal Moser
1990-1992
During the first two years that Class Axe owned BCR, dealers couldn't get hand made guitars from them. So, dealers would contact Neal Moser Guitars to get hand made BC Rich guitars and we sold a few to dealers. They sold most of them to locals in the LA area. Due to the fact that they were REAL BCR blanks and it was Lee and Neal putting them together as well as using GMW paint, their BCRs were better than the stuff that was sold in the late 80s, and the only hand mades available between 90 and 92. The only way you can tell them from other BCRs is that the paint was better. The assembly and setups looked just like 74 through 85 guitars.
1990
Started advertising the Virgin in 1990. The Virgin was designed by Neal Moser.
Originally posted by Neal Moser
1992
Class Axe started building USA hand made Virgins in 1992.
1992-1993
Class Axe built hand mades from 92 to 93 until the licensing agreement ran out.
1993
Bernie took the company back in '93 he tried to get the "old" wood shop back. However, most of them had already gotten new jobs and the others didn't want to relocate to Hesperia. So, he went to the guys who worked at our "BC South" shop.in '93 Bernie started having his guitars built by the guys left over from the BC South shop. Contrary to popular belief, there was NO wood shop in Hesperia. The guys would build the guitars down south in Tijuana and someone would pick them up and bring them to Hesperia. Then they were painted by Sean Ortiz, who worked for Bernie in the Hesperia shop. The guitars were assembled and set up there as well. All they did at BC South was build body blanks. They came to BC North ready for paint and assembly. Enrique and crew are located at 15 April Street, Pan-American Colony, Tijuana, Mexico.
1993-1999
It took Bernie from 93 to 99 to "re-vitalize" the BCR market and even then it wasn't even close to the way it was in the early 80s.
1993
Hesperia didn't come into play until Bernie got BCR back in 93.
Serial numbers are back on track.
1995
As of early 1995, Bernie Rico had returned to his old affection for acoustics and added a new acoustic guitar to his line, the B-41C, a single cutaway guitar loaded with abalone trim
Introduction of the Ignitor and V prototype
1998
BC Rich Debut the Exclusive and introduce the Victor Smith Commemorative model
1999
Introduction of the Beast. Designed by Brian Hoffman.
BCR unveil it's new 7 string warlock at the '99 NAMM show in Las Vegas. It is neckthru with "tone chambers" with a 25.4" neck scale, 25 frets and a nut width of 1 15/16". 16" neck radius. Quadmatic or floyd trem bridge options.
On the morning of Dec 03rd 1999 Bernie Senior passes from a sudden heart attack. RIP - Bernie Rico Sr. - 1941-1999
(photo by Mal Stich)
After Bernie died and Jr. took over he continued to have the guitars built down south. Bernie Sr. and Jr. had them build at BC South by Mexican Luthiers. That was what his father did and there was no reason to do other wise. However, here's where the problems start. Bernie Sr. knew what a good guitar was built like and if one of the guitars coming from down south wasn't up to snuff, he would send it back. There were bad ones getting out of the shop at that time, even he was having trouble controlling the quality at that point. Anyway, Bernie Jr. did not have his fathers experience or temperament to control the down south wood shop, so he started getting inferior guitars. He tried to cut some corners, such as having truss rods made by a friend at a considerable savings. Unfortunately they broke very easily.
1999/2000
The Made in the USA underneath the script logo disappears
2000
HHI, INC. (Hanser Holdings) acquired B.C.Rich in January of 2000.
Bernie Jr is still in control of the custom shop.
Debut the SR Exclusive Commemorative Model - limited to only 100 American handcrafted guitars designed by Bernie Rico Jr. in memory of his father First to be seen at NAMM Feb 03- 06. Suggested retail US$5000.
They change the letters from BC to BO on bolt on guitars. The letters "BO" (Bolt On) and three digits (B0XXX), which was the actual production number, but there was no number stating the year the guitar was built.
November 2000 HHI stops using the "F" before import serials. F7XXXXX (1997) F8XXXXX (1998) F9XXXXX(1999) F0XXXXX (2000)
November 2000 HHI changes the Import serial to "121XXXXX". First digit = year manufacture. Third = quarter. Digits 4-8 = production number.
Jr. runs the custom shop out of Hesperia, but still subs the builds out to Mexico. HHI find's out about the Mexico arrangement and HHI fires Bernie Jr. (Surely theres more too this??)
When Bernie Jr. ws gone HHI contracted Voodoo in Ohio as the new custom shop. There was reportedly a small run of about twenty guitars before that setup disolved. Voodoo was using cnc machines to rough out guitar blanks for the "handmade" series and this caused a lot of negative feedback.(According to Tim Keyes)
The official stance according to Tim Keyes is that after that small run they were then being built "in Hesperia by the same people who used to build them" HOWEVER - Neal Moser said he found out they were still being built by the same people who used to build them in Tijuana, Mexico.
Take your pick whether to believe Tim Keyes or Neal Moser.
2001
As from 2001, HHI only makes 24 fret fingerboards with 25 1/2" scale
2002
July 2002 BCR announces the introduction of special signature models of the KKV and the Mick 7 signature models.
Dec 2002 B.C. Rich Mick Thomson of Slipknot Announce Exclusive Series Guitar
Dec 2002 B.C. Rich Teams with Roadrunner Records and Guitar World/Revolver Magazines for CD Promotion
2003
Jan 2003 B.C. Rich Guitars Announces the Limited Edition Body Art Collection
Torchy - between 300-450 made
Firebreather - less than 300 built domestically of this model. Vampirella - There were about 300 produced for the US Dealers.
Jan 2003 BCR introduces the Floyd Rose Speed Loader Tremolo system
Jan 2003 BCR introduces the Platinum Pro Series and the N.J. Classic Series
July 2003 B.C. Rich Guitars Announces Enhanced New 'Metal Master Pack' For Holiday Season at the summer NAMM 2003 show in Nashville.
BCR Discontinue the Meegs model. It was a spin off of the Robert Conti Model designed by Bernie Rico Sr.
2004
NJ neckthru's are discontinued
Jan 15th 2004, BCR release the Virgo. A virgin spin off.
Jan 15th 2004 BCR announces the release of "SE" special edition guitars at the Winter NAMM show. The first Special Edition model is the SE PRO Pearl Warlock, featuring a stunning pearl white finish, black body binding and black hardware. The guitar boasts a Maple neck, 24-fret Rosewood fingerboard, two B.C. Rich Humbucking pickups and a licensed Floyd Rose? tremolo system. ("PRO" designates the added tremolo system.) The second new model, the SE Onyx Warlock, features a Body-Contoured pickguard that covers the full face of the guitar, mirroring its shape. With a cool, faux-metal look, it is the first time that a pickguard has been offered on a contemporary B.C. Rich Warlock guitar. The Onyx Warlock features a Maple neck, 24-fret Rosewood fingerboard, two B.C. Rich Humbucking pickups and a standard adjustable bridge.
Jan 15th 2004 BCR announces the 2004 Body art series with work by Fantasy artist Kit Rae who designed the Umethar, Bruce Kroeber of Skate The Planet, who provided the artwork for "The Fly" and "Forty Lashes," a stunning new work influenced by Salvador Dali that depicts multiple eyeballs.
Jan 15th 2004, BCR announce the Kerry King Wartribe1 value Pack.It comes guitar, a custom Gig Bag; Guitar Strap; Kerry King concert Poster; Picks; and even a special Aqua-Trans? Wrist Band featuring the B.C. Rich logo and the guitar's inlay design -- all packaged in one, full-color Point-Of-Purchase Display Box.
June 1st, BCR announce that the virgos are ready and shipping.
June 1st, BCR announce the Metal Masted pack. the package includes a B.C. Rich BCL-10 amplifier, offering 12 watts, built-in distortion, a headphone jack, and the B.C. Rich Widow? headstock embossed on its sides. In addition, the Metal Master Guitar Pack comes with a custom gig bag, guitar strap, cable, picks and a poster featuring the box artwork.
June 1st, BCR announce the "SOB". Son of Beast. The S.O.B.?s point-of-purchase display box features stunning dragon artwork from noted illustrator Don Shank, who specializes in custom car graphics. The pack includes the Bronze Series S.O.B. guitar and a B.C. Rich BCL-10 amplifier with 12 watts of power, built-in distortion, a headphone jack and the Widow? headstock shape embossed into its sides.
Dec 8th, Jasmin St. Clare, Actress/Model/Former Adult Film Star, Partners with Coffin Cases and B.C. Rich Guitars for a New 2005 Promotional and Advertising Campaign